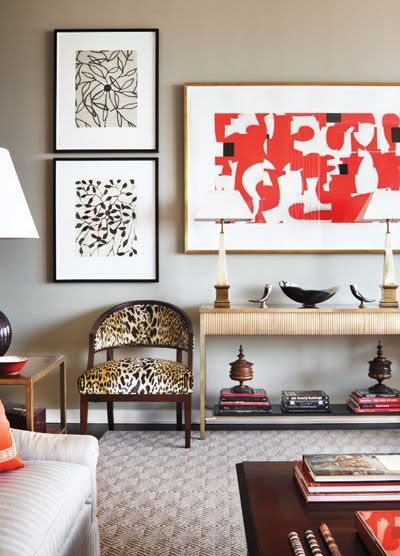 With my very keen interest in interior design and styling, I'm often inspired by the colours, textures and dimensions of a space and interpret that in other areas such as what draw or wear.
Tonight was date night for me and the husband. I guess subconsciously I was so inspired when I came across Interior Designer
Mark Hampton's
room on
Elle Decor
, that I interpreted that in my very own date night outfit. I ditched my staple jeans and hoodie and femmed it up a bit with this great Zara jersey knit skirt, my multipurpose thrifted off the shoulder/cowl knitted jumper and vintage red patent clutch. Popped on a bit of Chanel Rouge No 21 Rivoli Lipstick and voila!
I think it was a is a pretty uncanny coincidence. I probably could have done with a bit of leopard print like in the room but I guess my thrifted tiger ring will do in this case.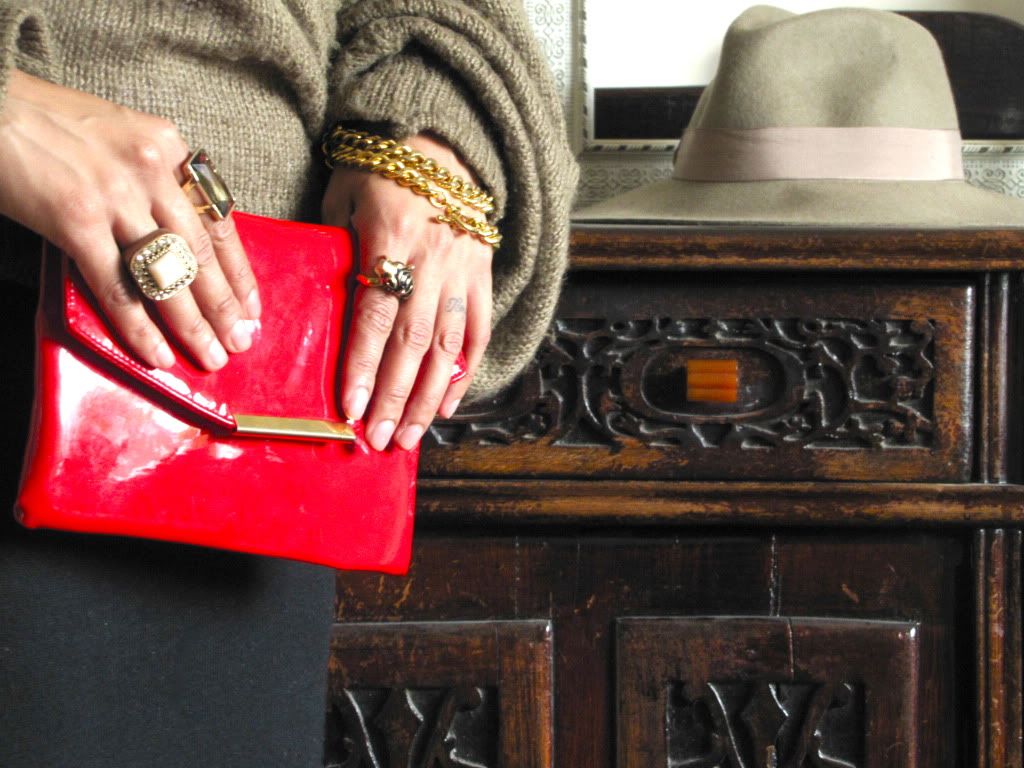 Thrifted brown knitted off shoulder/cowl top, Jersey knit Zara skirt, Thrifted link necklace (worn as a bracelet), Thrifted gold tiger ring, Top Shop wooden embellished ring, Diva brown stone ring, Chanel Rouge No 21 Rivoli Lipstick
xx Jo