Lately I've been fantasising about our home back in Australia and how I would decorate it when we move back (as you do :P). Its a new build open planed home with a gallery style living room where the ceiling goes all the way up to the second floor, it also has a cute 3rd floor loft which could make an awesome space for my eldest boy to chill with his mates. Its got plenty of big glass doors and panels which allows loads of light to flood in. Lots of clean lines and white walls throughout which gives it a real minimalist, modern feel. We only got to live in it for 2 years before we moved to the UK and it's now being rented out by tenants who I hope are loving it as much as we did.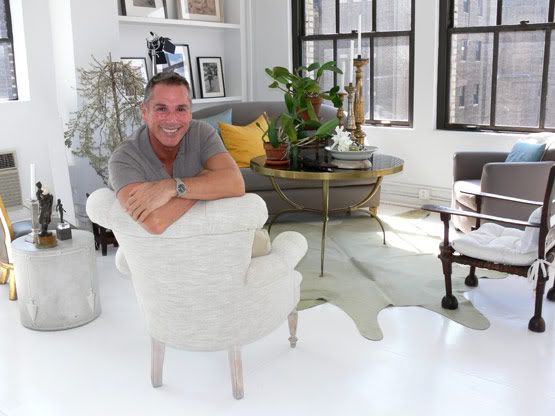 Vicente Wolf in his New York Apartment
Now I'm not a huge fan of ultra modern, minimalist homes so I've been inspired and enamoured by the ways Interior Designer/Stylist/Photographer Vicente Wolf has treated similar style spaces as my home in Oz with his use of a mix of rustic, ethnic, chunky wooden furniture, stone and glass. His love for travel shows in his 'eclectic chic' decorating style which I find so timeless and am extremely taken by. I'm looking forward to applying my own interpretation of this beautiful style back home with some of the vintage/period pieces and artwork I've picked up in my travels so far.