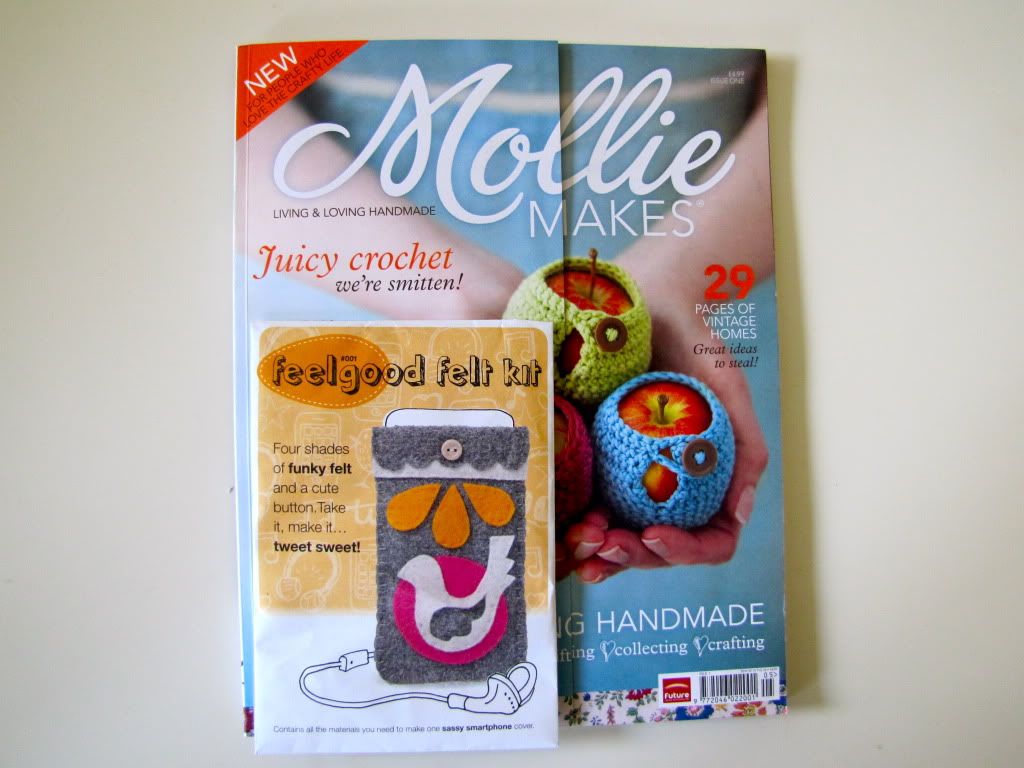 I was in a book store the other day looking for some reading material and came across this new publication, Molly Makes. There are loads of craft magazines out there but Molly Makes, takes the cake by far. Their cute and quirky ideas, stories and imagery definitely take the 'nanna' out of crafts such as patch working, crocheting and bunting making and encourages readers to partake in their own DIY projects with patterns and great step by step instructions included. There are so many projects in this magazine to inspire even the most discerning craftie. I can't wait to get into their DIY felt smart phone cover, which comes free with this month's magazine. Although, what I would love to see is a recipe or two...what can I say, I love my food! Apart from that, a fantastic, inspiring read that really gets your creative juices flowing!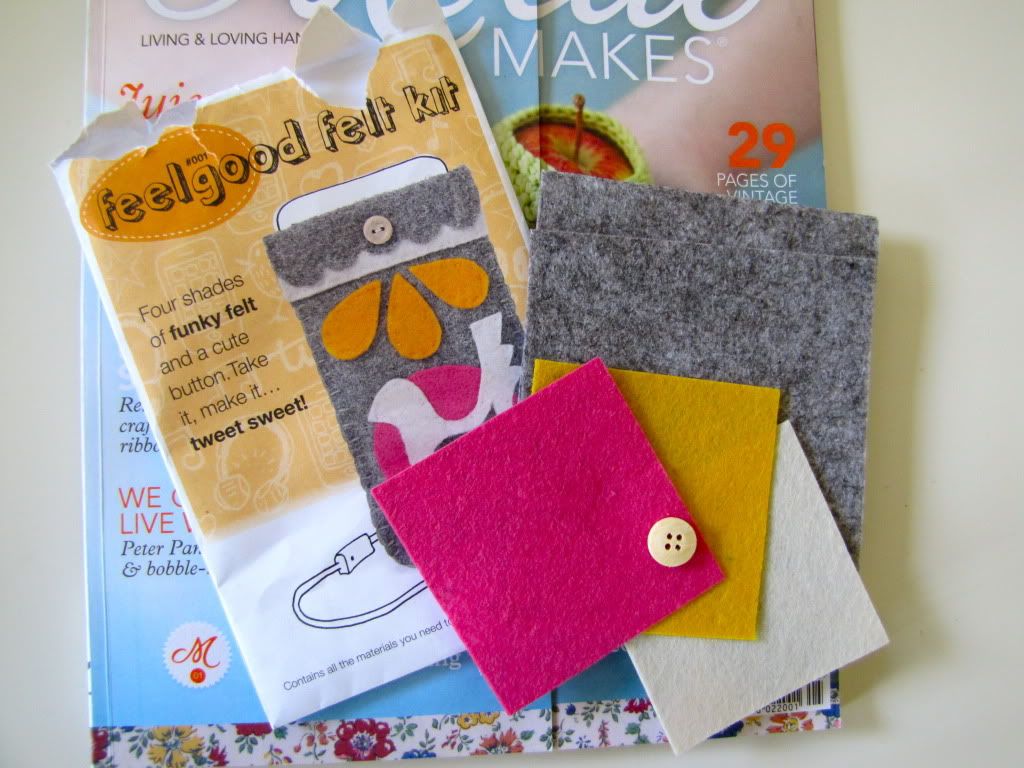 Your very own DIY felt smart phone holder with this month's mag.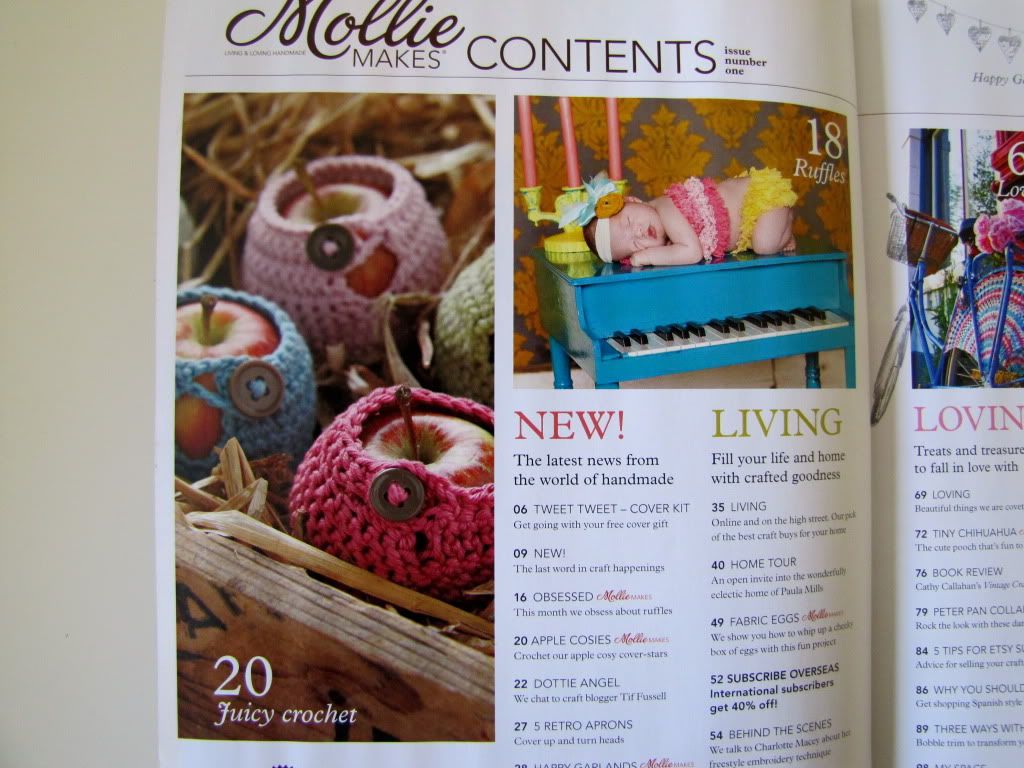 I don't know which is cuter, these cute knitted apple jackets or that adorable bub asleep on the piano!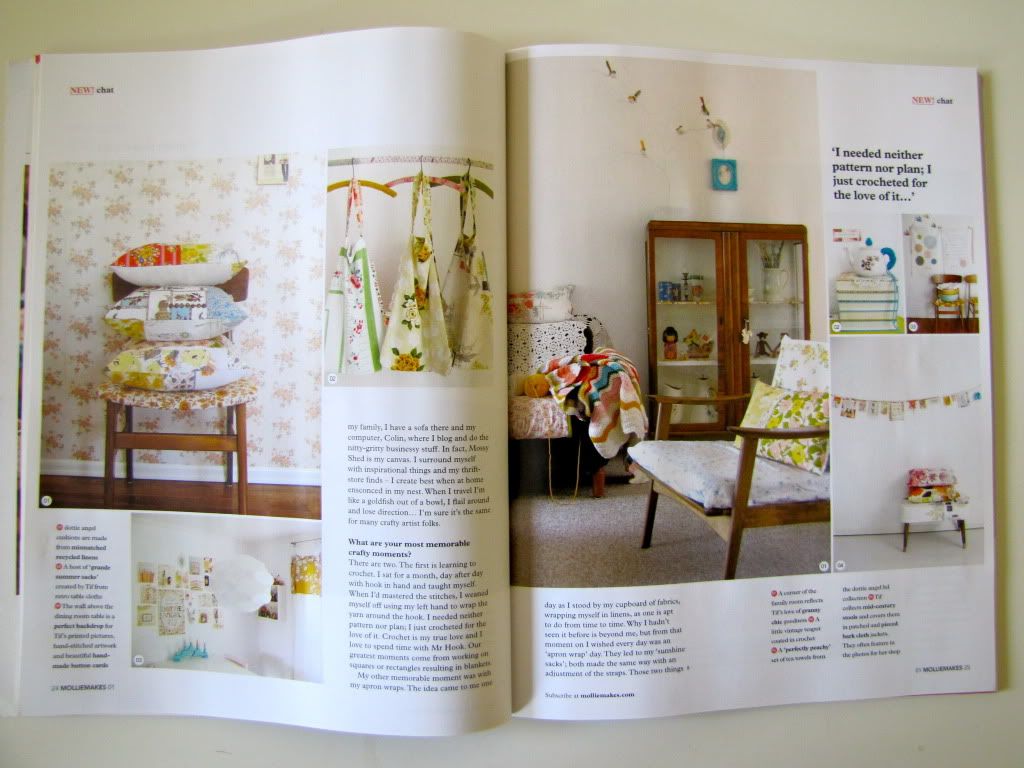 Inspiring real homes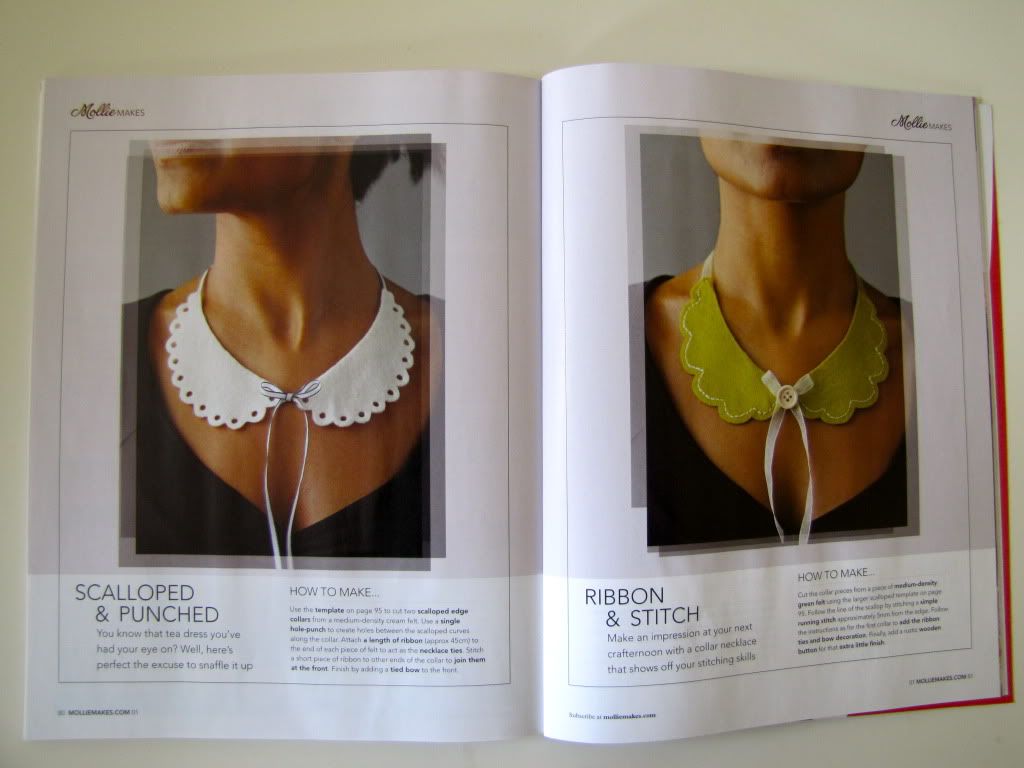 Cute little DIY peter pan collars with the patterns included in the mag.
xx Jo